Shabbat Worship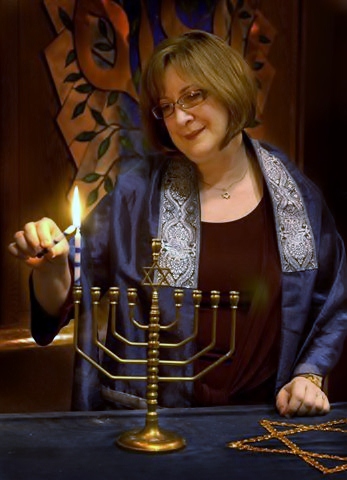 Temple Israel's religious services are uplifting and full of congregational singing and the joy of a community at prayer. We are a congregation that loves to sing, and you will soon find yourself joining in as you recognize your favorite melodies and learn new ones from our vast heritage. Services are held every Friday. The first Friday of the month our service begins earlier to better accommodate family worship and are often led by the children in our Hebrew School.
Friday Night Live
The third Friday of the month is devoted to Friday Night Live, a contemporary style service of music and reflections. Friday Night Live is a warm and inviting way to spend Shabbat. The service includes our outstanding Band and Choir. The concept is simple - our prayers are music and dance. The music is a patchwork quilt of our new and old melodies. As Reb Nachman of Breslov used to say "Get into the habit of singing a tune. It will give you new life and fill you with joy." Friday Night Live is on the third Friday of every month at 7:00 PM.
Family Services
The Family Services at Temple Israel are geared for the young and the young at heart! The Hebrew classes from our Religious School often lead the service. Our Family Service is on the first Friday of every month at 6:00 PM.
Shabbat Morning Torah Study
When one studies Torah it is as if they are praying. Our Torah Study Chevrah meets every Saturday morning at 9 am for Bagels and Bible. It is always a lively discussion and the warmth and camaraderie make for a morning filled with the joy of learning Torah. Come and join us.
| | | |
| --- | --- | --- |
| Friday Night | | |
| Family Service | 1st Friday of the month Followed by Pot Luck Dairy Dinner | 6:00 PM |
| Friday Night Live | 3rd Friday of the month | 7:00 PM |
Wed, September 30 2020
12 Tishrei 5781
Shabbat Services
Friday Night Services 7:00
6PM Family Service to resume on the first Friday of every month after current coronavirus crisis ends
Next Board Meeting
Tues., Oct. 20 6:30
Candle Lighting
Havdalah
Motzei Shabbat, Oct 3, 7:56p
Erev Sukkot
View Calendar
Wed, September 30 2020 12 Tishrei 5781